Labors of Love: A Collection of Recipes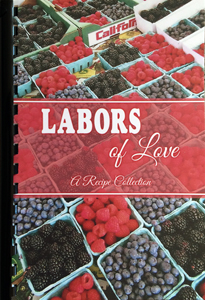 Why a cookbook? This has been a vision of mine for a while! Over the more than 29 years of doing Farmer's Markets, I have heard so many wonderful recipes. I started asking people to write them down for me, and I had to share them with you! All the recipes have either our preserves or our fresh fruits or vegetables in the ingredients. Some of the recipes have been handed down a generation or two, and I cherish that!
Thank you all for sharing your contributions!
Lori Heal
To order a copy of our cookbook, please contact me at [email protected]